Commercial Outdoor Furniture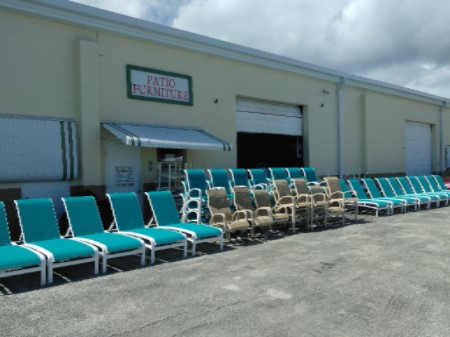 All of our commercial outdoor furniture including PVC and Aluminum furniture is hard-wearing and durable; therefore it is suitable for commercial situations. Additionally we have created a further range of furniture which is easy to stack and more suited for use at poolside and in the common areas.
Being able to stack and store easily makes it very convenient for all commercial applications. Our whole range of PVC and Aluminum outdoor furniture is available for commercial use with a full 5 year guarantee on the frames against materials and manufacturing defects.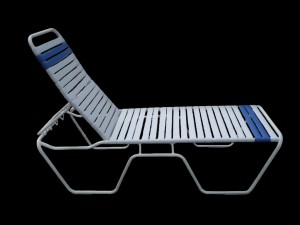 Commercial Aluminum Strap Chaise Lounge
 Stackable – $ 239.00
16" H x 24" W x 79" D

Choice of Frame and Strap Color
 P/N – APPC-151

---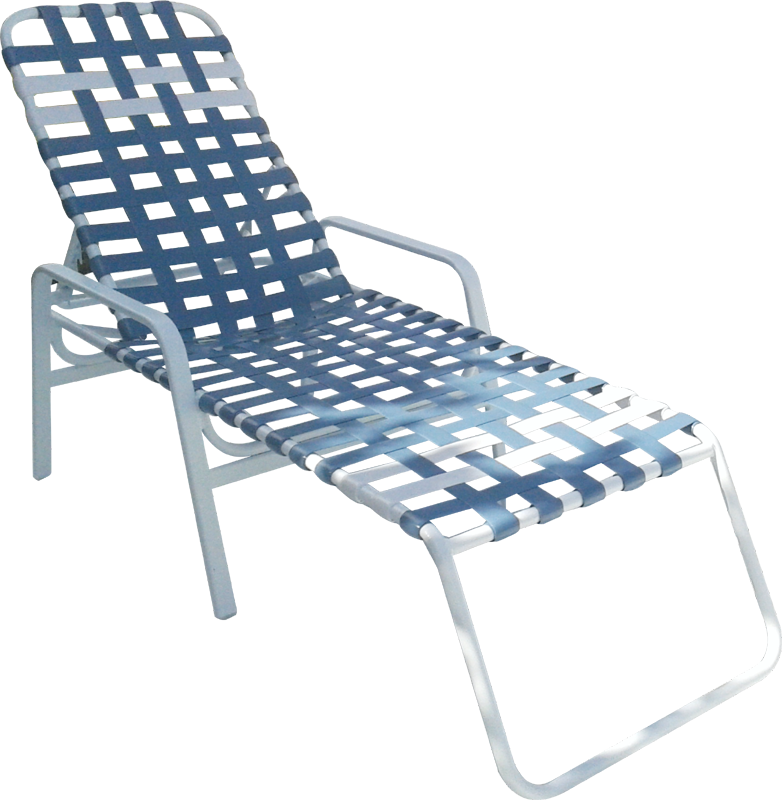 Commercial Aluminum Basket Weave
Chaise Lounge
$ 289.00
16" H x 27" W x 79" D

Choice of Frame and Strap Color
 P/N – APPR-150C
---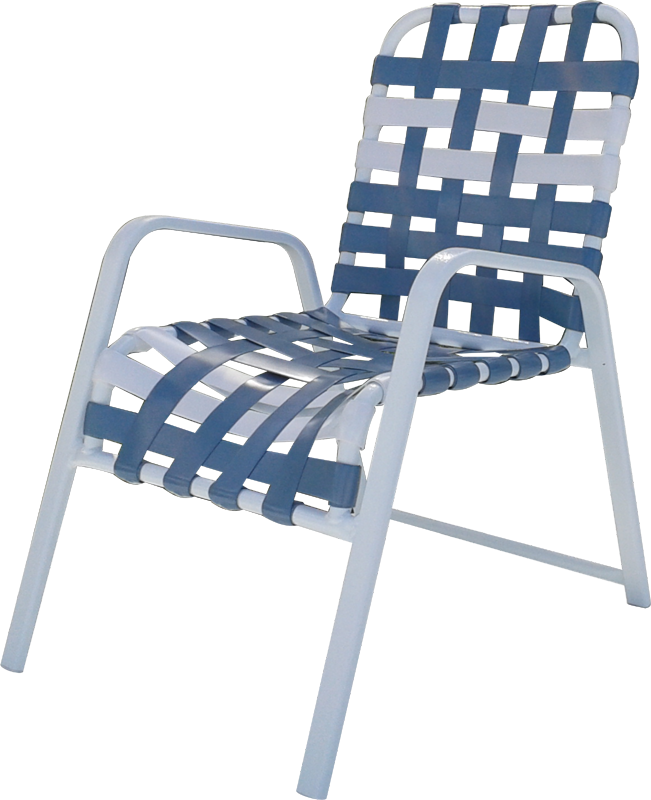 Commercial Aluminum Basket Weave
Strap Chair
Stackable – $ 169.00
35" H x 22" W x 18" D

Choice of Frame and Strap Color
P/N – APPR-50C
---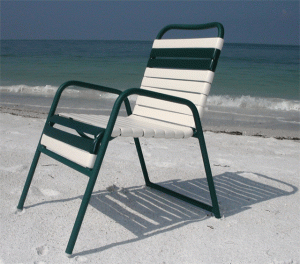 Commercial Aluminum Strap Chair
Stackable – $ 139.00
35" H x 22" W x 18" D

Choice of Frame and Strap Color
P/N – APPC-50

---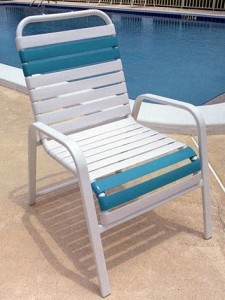 Commercial Aluminum Dining Chair
Stackable – $ 149.00
35" H x 22" W x 18" D
Choice of Frame and Strap Color
P/N – APPR-50

---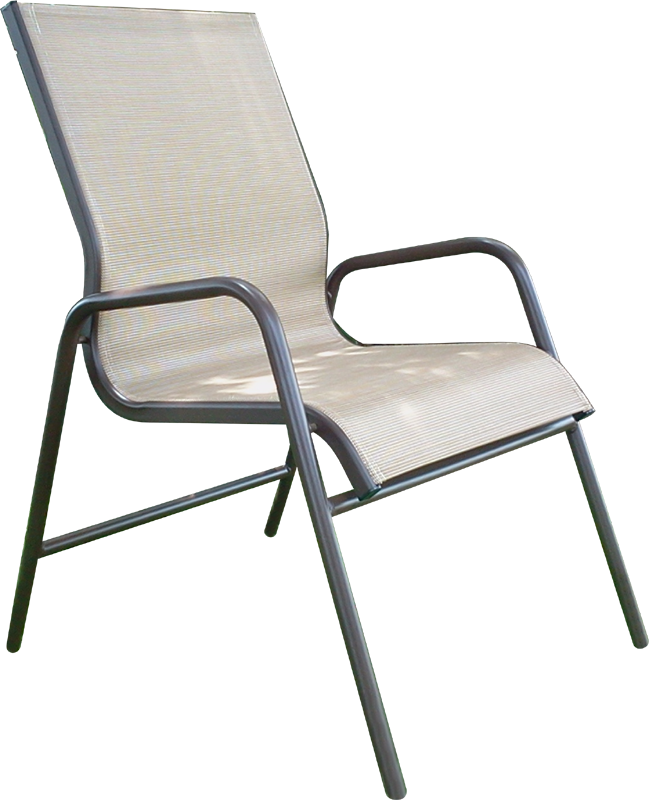 Aluminum Sling Dining Chair
$ 169.00
35" H x 22" W x 18" D
Choice of Frame and Fabric Colors
P/N – APPC-50SL
---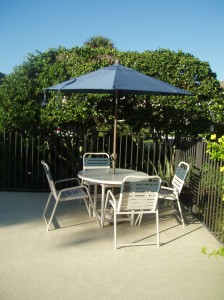 Commercial Aluminum Strap Set
4 –Aluminum Strap Chairs (APPC-50)
42" Fiberglass Round Table
w/ PVC Base
9 ft Umbrella and Base not included
P/N – SET655

---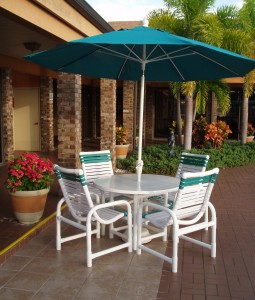 Commercial PVC Strap Set
4 –PVC High Back Strap Chairs
42" Fiberglass Round Table
w/ PVC base
9 ft Umbrella and Base not included
P/N – PVC600
---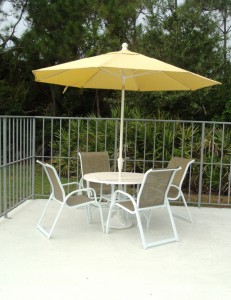 Commercial Aluminum Sling Set
4 –Aluminum Sling Chairs (APPI-50)
42" Fiberglass Round Table
w/ Aluminum Base
9 ft Umbrella and Base not included
P/N – SET810

---
For Fabric Selections Click Here

View our wide choice of strap colors here
---
A Plus Patio Furniture
B & A Fleamarket
Building H-8
2201 SE Indian Street
Stuart, Florida
772-286-3543


Map to Store Location
Local delivery only – no shipping available
See our Shipping Page for full Details
Return to Homepage from Commercial Patio Furniture
Serving Martin County - St Lucie County – Indian River County – Palm Beach County – and Okeechobee County
Commercial & Residential | Licensed & Insured
© 2010 - 2020 A Plus Patio Furniture